My top 3 Gastro restaurants in Antibes
Le Figuier Saint Esprit
One of the very few 1 Michelin star restaurant around Antibes but the only one in the old town. A very unique experience in another family affair! The father and its 2 sons are very talented. They will surprise you with some amazing flavours. If you want to discover what they are capable off before committing to a full-on menu, you can join one of our local tasting tours! The chef wanted to be part of it and we are pleased to have a gran finale in a 1 Michelin star restaurant in our food tour (an this for the same price or less than a normal food tour!!). He made a special local menu for us with his top chef art creations, people are definitively impressed and just loved this very friendly experience.
Lunch menus starting at 42euros till the full-on experience at 142euros.
Address: 14 Rue du Saint-Esprit, 06600 Antibes
Opening hours: Thursday to Sunday from 12:15-1:30pm & 7-9:30pm.
                            Monday & Wednesday 7-9:30pm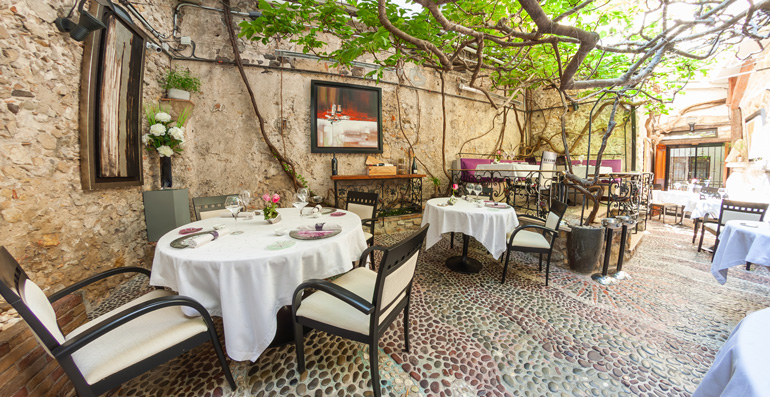 Michelangelo
An Italian restaurant (nothing traditional and local) but the place to be if you want a chance to dine next to Leonardo Di Caprio or Beyoncé…
Make sure you respect their dress code though.
Price isn't ridiculous, so it is a place that you can afford for this standing.
Situated just a street from the port.
Price for mains between 20 and 45 euros roughly.
Address: 2 Rue des Cordiers, 06600 Antibes
Opening hours: Everyday from 7pm-2am.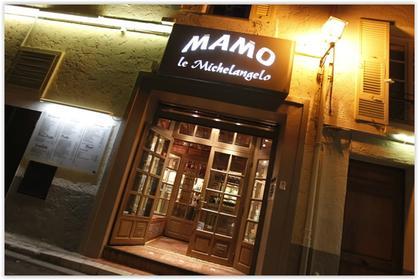 Restaurant de Bacon
Maybe the best view from this restaurant!
From the Cap d'Antibes, the restaurant will offer you the best view of the old town of Antibes, the bay of Nice and the French Alpes in the background! Breath-taking!!
High quality food and nicely elaborated meals will complete this fantastic experience. Only thing, it's at the beginning of the Cap so you must walk there from the old town or get a cab.

Menus from 55 to 85euros and more during the season.
Address: 664 Boulevard de Bacon, 06160 Antibes
Opening hours: Everyday from 12-2pm & 7-10pm.