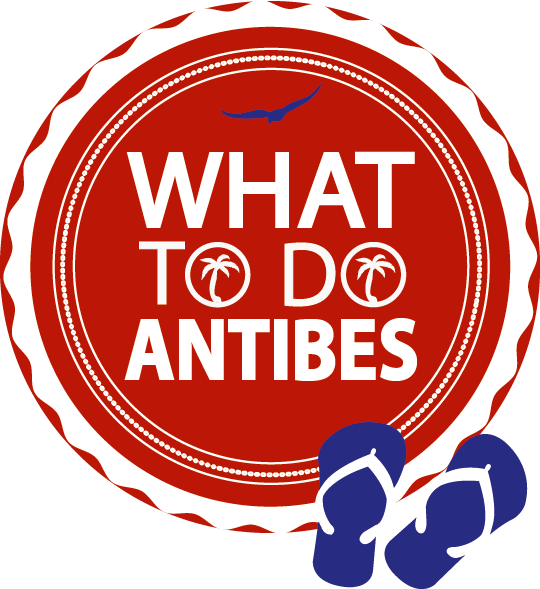 WHAT TO DO ANTIBES
Following the creation of Antibes Free Walking Tours, our company needed to evolve as new tours were on high demand, this is why I launched This new website. Many of our visitors were always asking "What should we do while on holiday in Antibes?!"

Therefore, it was making total sense to create this platform where you'll find all the tours that we provide in Antibes. In addition, a blog is coming soon covering what "else" to do in Antibes.

Joining one of our tours is the best way to discover all of what Antibes has to offer. However, we will also provide further tips to make the most of your stay in our fantastic seaside village!

Meanwhile, if you have time and do feel like adventuring outside of Antibes, we highly recommend you to have a look on our new reference-to-be website www.whattodoriviera.com which covers the all french riviera!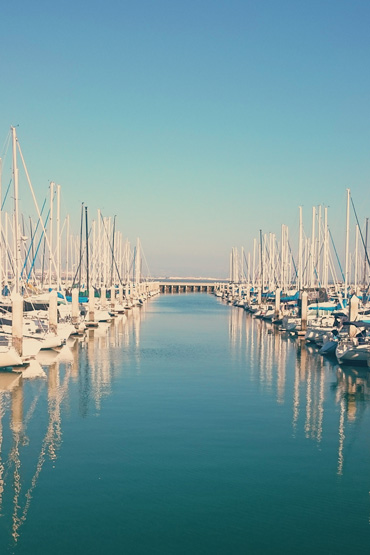 What To Do Antibes
Visiting Antibes has never been so accessible. Not only do we provide a range of guided tours through town but we also make sure that you feel like a local after. On the other hand, we recommend places, hotels, restaurants, rentals, events and other activities…
Our Tours
Why Antibes?
Intro
Firstly, here's a quick intro on the quaint, historical seaside village of Antibes. Located half way between the big Nice and the bling bling Cannes, Antibes is the third city in the area after Nice and Cannes. Antibes has a unique charm that has a lot to offer and is often the favourite area to visit.
History
Antibes has a rich history going back as far as 5 centuries B.C. For instance, many artists absolutely fall in love with its beauty and choose to reside here or used it as their holiday destination. Antibes has a very artistic vibe with many workshops, street art and expos as well as the incredible Picasso Museum where he stayed and get inspired.
Walking through narrow streets will help you travel back in time and enjoy the relaxing, beautiful atmosphere. Unlike no other.
And if you are also curious about the rich and famous, Antibes holds many stories and secrets to hear. From our port Vauban and its billionaire wharf to the Cap d'Antibes being one of the most expensive real estate in the area, many stars come for their summer holiday or own properties here. Especially with our port being the biggest leasure port in Europe, you will find floating palaces stopping by and it's always unbelievable to see.
In conclusion, From traditions and art to fancy and exclusive, Antibes has much to offer for all walks of life. I guarantee that you'll have a ball with our friendly guides and a bit of french flair!
Electric Bike Tour
Tuesdays @9:30am
A Memorable 3h Ride Through The Old Town, Cap d'Antibes & Juan-les-Pins

A Sporty English Speaking Guide

Visit Top Spots & Reach Antibes' Highest View Point with ease

E-Bike Rental Cost included

Helmets (included in bike rental)

Limited group of 10 people max

Ride 25-30kms effortless

Bike accessories like baby seat…
Free Walking Tour
Sat @10am in February & March
2.5h Walk Through Town Showcasing Top Attractions & Discovering Hidden Gems

A Passionate English Speaking Guide

Stop in Provencal Market (possibility to grab some local delicacies like Socca)

Free Surprise Sample in an authentic and very historical place (private access)

 Small Groups

Pay As You Like
Local Tasting Tour
Thursdays @5pm
A 3-4h Fun & Informative Experience (or more as we are having so much fun)

A Friendly English Speaking Guide

4 Local Tastings With A Large Selection of Local Delicacies & Traditional Recipes

4 Drinks included to help get all this food down

Extra Drinks or Food

Hangover Treatment 
Provencal Cooking Class
Wednesdays @4pm
A 2,5-3h Fun & Tasty Experience cooking your own Provencal local recipe

An English Speaking Chef & Entertaining Guide

The ability to dine in and enjoy your own meal or take it away

Organic and mostly local products

Options for Vegetarian/Vegan provencal cooking class

Extra Drinks or Food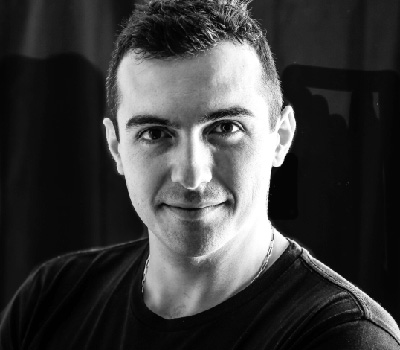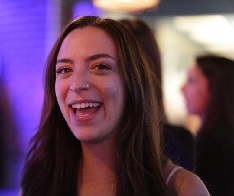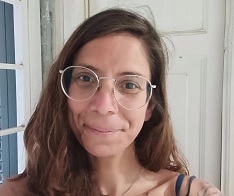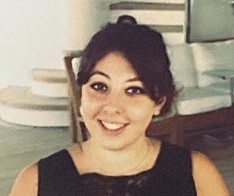 Cedric's Story
Cedric is the funder of AntibesFreeWalkingTours, WhatToDoAntibes & WhatToDoRiviera. He is a passionate innovative person who left the IT industry after almost 15years and decided to become an entrepreneur tour guide to reconnect with humans!
Besides being an inconditional traveler himself, he had a lot of experience and understand what travellers need to make the most out of their holiday. Moreover, he is passionate about showcasing Antibes (his favorite) and surrounding cities in a way that help people have a fun, easy and unforgettable experience.
To resume, Cedric is well known and loved in the area due to his fun, loving and approachable personality!
Ysa's Story
Ysa is a young and enthusiastic French Canadian now established on the French Riviera, who followed her dream of living abroad near palm trees and the Mediterranean Sea and sun. Antibes was the perfect place for her to grow and evolve as a tourism professional. During her Bachelor degree in Communications, she experienced a student exchange in Europe, which changed her vision of life. After that transforming experience, Ysa completed a Master degree in Sustainable Tourism and now, her main goal is to share her passion for human connections and the Earth via sustainable Guided Tours. After her many travel experiences in America and Europe, she is now more than ready to guide travelers from all around the world to discover this beautiful region that she now call, home.
Lucica's Story
Hi everyone,
I'm Lucica, Italian born but been living in Antibes for many years where we had a family house for a long long time.
My experience with travel and exploring around started when I was really little with my family. My mum is a teacher and pass me the love for the literature, my father love art and paintings and he taught me how to recognize the different styles and to appreciate them.
I lived in different country and I worked on cruise ships, that gave me the possibility to travel and meet lot of different people and culture. Being a tour guide for many years, I've been touring people in many countries and places and i'm now ready to share my love with the South of France with you all!
I'm a really open minded, and an easy going person.
Why you should join me on a tour?
Travelling, discover new things and places is my passion, when I walk around often I stop and go on about the beauty that surrounds me. During the tours, I always try to transmit those emotions through a trip from past to present, from art and architecture to literature and cinema, showing the main attraction but as well the less common places but really unique.
People tell me that the way I tell the story and little anecdotes, I convey all my passion for my work, showing our wonderful French Riviera through my eyes.
Johanna's Story
Hi! I'm Johanna from Cannes! I've been working in event planning and tourism for the last 7 years. I love traveling and discovering new places, sharing my tips and good places only known by locals to help give you a typical French experience. My inspirational mojo is to create unique and unforgettable memories! Life is always better with a smile on our faces, right?! I'm happy to reconnect people after these couple of hard years! My approach as a guide is less based on history but more on fun facts and FOOD tips, of course! Living where people go on holidays is a blessing everyday.
Looking forward to meeting you and helping you discover our little piece of heaven! 
What "Else" To Do in Antibes?!
THE BLOG
My top restaurants recommendations in AntibesMy visitors keep on asking me after the tours where they should go for lunch, dinner... That's why I decided to share with you all my favorite places around Antibes! Of course, this is a non-exhaustive list as I haven't...
read more
Easy To Find
Our meeting points are strategical and easy to find. Whatever transportation you use, we will provide you the best info to find us easily!
On top of this, a series of websites are here to help you find us online where you can book and get to know more about your destination before getting here.
Easy To Book
Our booking system has been setup the easy way! We highly recommend you to book through our websites to secure your spot as tours have limited spaces.
Booking is easy. Select your tour on our calendars, enter your details and finish by processing secure payment if needed.
A cancellation policy applies.
5 Stars Reviews Tours
Our guides are focusing on giving you the best service and experience you've ever dream about. Therefore, our leitmotif is to satisfy visitors


With a friendly touch and by bringing some fun to the party, we want you to have the time of your life!
In addition, it's always an accomplishment for us when you leave the tours feeling like a local!
Guides On Your Side
You'll discover Antibes with your passionate local guide. We'll show you around giving you landmarks to find your way around town and info on what "else" to see or do. Guides are knowledgeable and got a good sense of orientation! In other words, you'll never be lost with us!
Key Spots
You will explore all the key highlights of Antibes on our tours and discover them through different angles and lighting. From castles and villas to landscape, nature and viewpoints, you'll enjoy a memorable selection. By the way, be sure to have your camera ready to capture your next screensaver!
Reasonable Pricing
We have created WhatToDoAntibes and AntibesFreeWalkingTours to make Antibes more accessible to every traveller and every budget. In brief, you'll find here the best price for the best experience walking, cycling or tasting!
What are you waiting for?