My top 3 mid-range restaurants in Antibes
La guinguette
A wonderful backyard in the little rue Sade (street of the absinthe bar).
The patio in the back of the restaurant is unepectedly cosy and charming. Lots of shade with trees and umbrellas, just stuning and perfect to cool down in the heat of the season!
Always a good time there, good food, very central, unique atmosphere and a fair price for the quality!
Highly recommend for a mid-range restaurant in the old town for lunch or dinner.
Main dishes from 18euros.
Address: 5 Rue Sade, 06600 Antibes
Opening hours: everyday except Monday from 12-2pm & 7-10pm.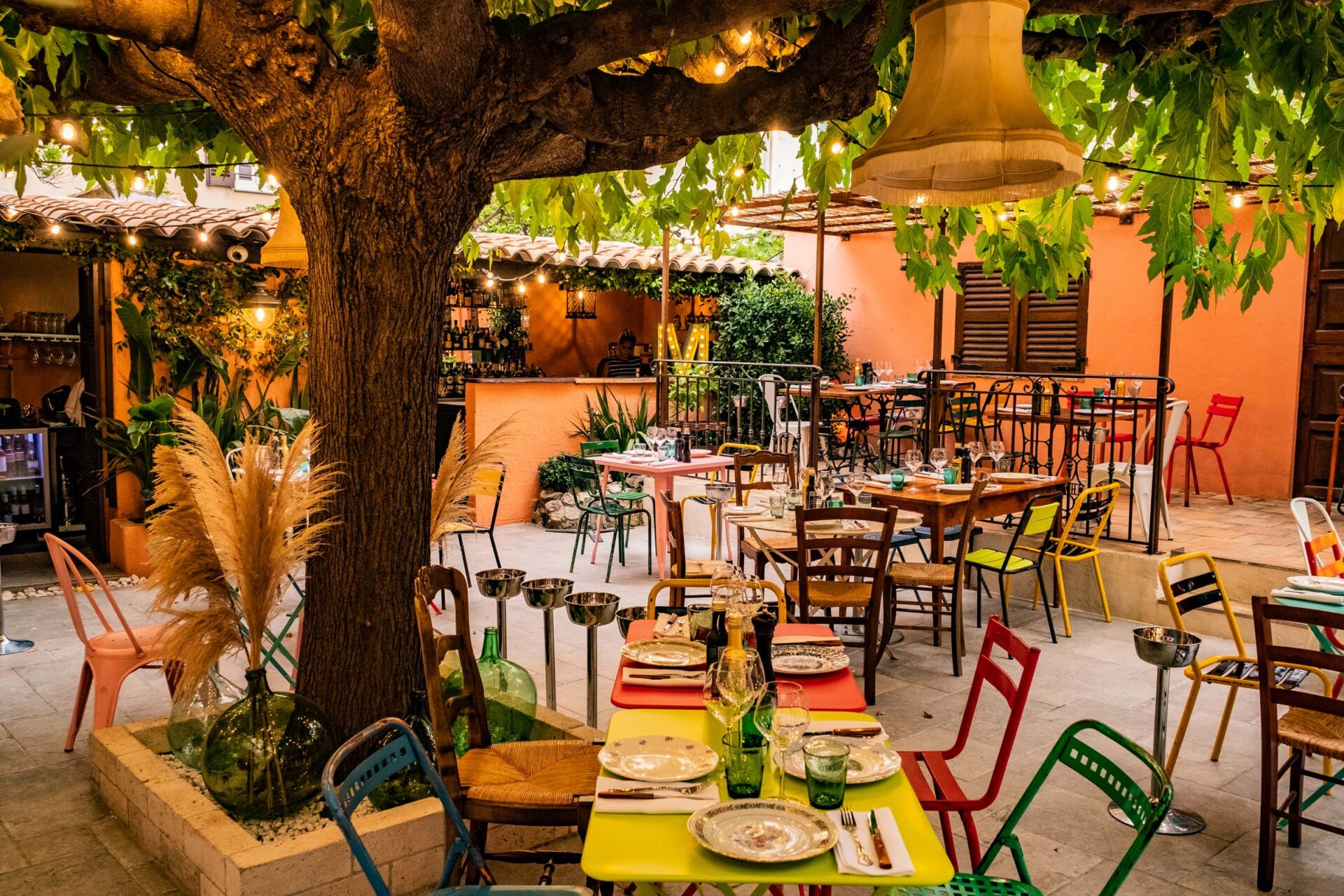 Coté Terroir
A very authentic French cuisine, with a talented chef who received the award of French desert specialist a few years back. The restaurant is situated opposite the cinema and a couple of blocks from where we met. Very good address too at a fair price.
Reasonnable price with specials around lunch time.
Address: 22 Rue Fourmillière, 06600 Antibes
Opening hours: Wednesday to Sunday from 12-2pm & 7-9pm.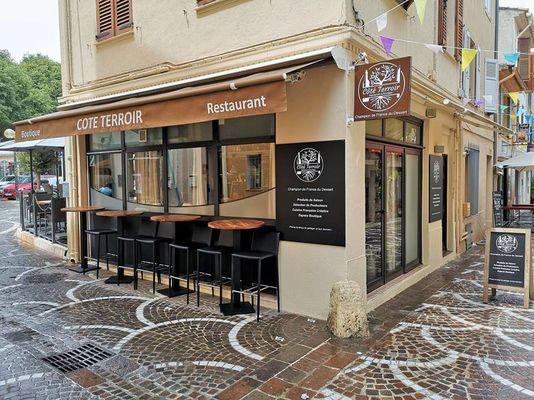 Bistrot Margaux
One of the not so many restaurant on the port offering an indoor/outdoor cosy set up.
The cuisine is as traditional and local as possible to really make you feel the french eating experience.
The team is welcoming you either inside, in the veranda or on the sunny terrace. A great option for lunch after a walking or e-bike tour! Specially as they are open everyday.
Price is very fair for the quality.
Address: 17 Avenue du 11 Novembre 06600 ANTIBES
Opening hours: Everyday from 10am till 2:30pm and 7pm till 10:30pm.