My top 5 restaurants for lunch in Antibes
Le Bistrot de Jules
My first recommendation! Just to let you know I'm taking my own friends and visitors there for the ultimate local experience. Not only the décor is an incredible French café where you can seat inside or out, but they are providing here a lot of traditional and local dish like Pissaladiere, Aioli, Daube (beef stew) with gnocchis and many more…
Location wise, it's situated right at an intersection of 2 streets and the bistrot is occupying 2 sides. Facing it, on the other side, you've got the "Don Juan" which is the fancy version of the restaurant but these 2 places share actually the same kitchen and the chef Florent is using only fresh and tasty products. He's also someone with the same vision as me in order to provide the best experience to people visiting Antibes and the South of France, that's why we are planning on creating new experiences for next year together.
Price is very reasonable with dishes from 7 to 15euros.
Address: 8 Rue Thuret, 06600 Antibes
Opening hours: everyday except Wednesday from 12-2pm & 7-10:30pm.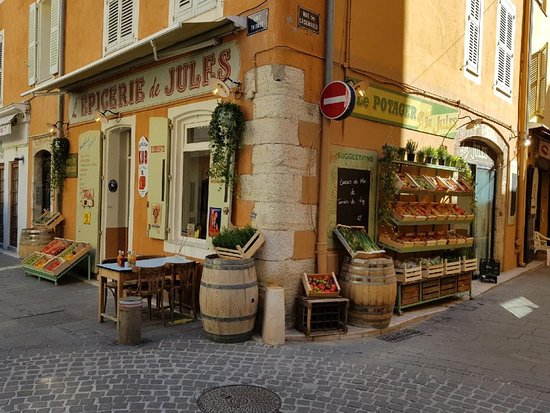 Le Pin Parasol
This restaurant is a good place well known by locals too.
It's situated very close to the cinema and a couple of blocks from Place General de Gaulle where we met.
The food is fresh, tasty and the price is reasonable too. Very busy and popular with locals. A very good address for a "workers" lunch.

Price is reasonable with good specials of the day.
Address: 5 Traverse du 24 Août, 06600 Antibes
Opening hours: everyday except Sunday from 12-2:30pm.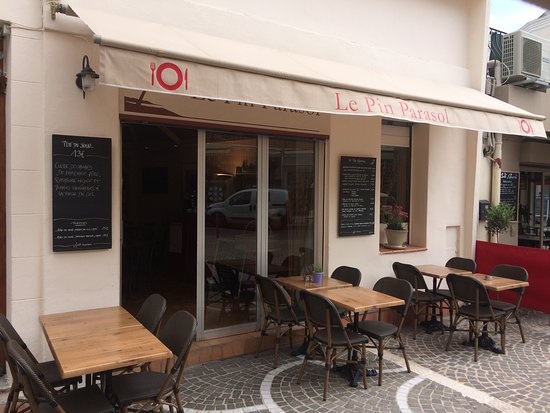 L'Annexe
L'Annexe is situated a bit further behind the remparts and that's one of the places that us locals can stop for a quick lunch too.
Once again, specials are generally very fresh and local for a very mediterranean/French experience.
Staff is nice and smily and speak a good english in general.

Price is very reasonable specially with specials of the day.
Address: 40 Boulevard d'Aguillon, 06600 Antibes
Opening hours: everyday from 11:30am till 11:30pm.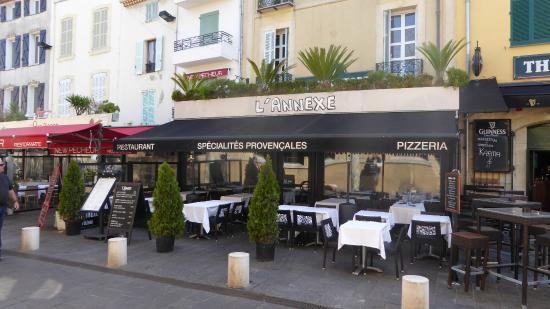 Le Bistrot du coin (Thursday to Sunday only)
You want the local experience, get into this very small place and enjoy our very local recipe called Aioli! They only served this for lunch and nothing else.
A lot of locals in there with a crazy French/Corsican atmosphere! Food is all fresh and vegetables are all organic grown.
Be aware, no plastic cards here, just cash! LOL
Aioli is generally sold at 26 or 27€/person but very generous portions.
Address: 7 Rue de la Pompe, 06600 Antibes
Opening hours: Thrusday to Sunday from 12-3pm.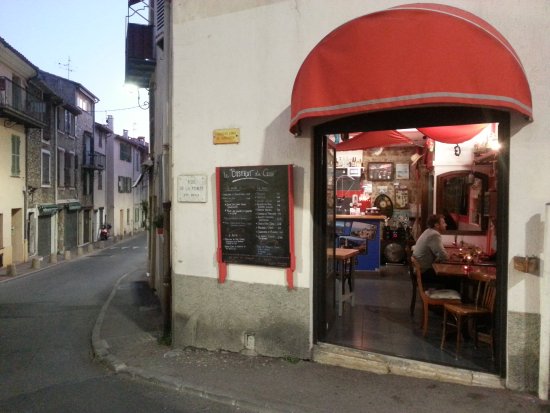 Tartine (Sandwich & Paninis)
This place is more a snack than a proper resturant but you will find there some very tasty sandwiches and paninis.
There no seats to eat, it's more a take-away place only.
Everything is fresh. Highly recommend if you want to keep going with your day or just take something to the beach!

Sandwiches are starting around 5euros. Menu deals available with a drink/dessert.
Address: 17 Rue Aubernon, 06600 Antibes
Opening hours: everyday except Sunday from 12-2:30pm.